Zoning Board of Adjustment Meeting – Cancelled
June 28, 2021 7:30 pm

-

9:30 pm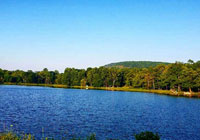 Until further notice, all regular meeting will be held at 7:30 p.m., via the Zoom Virtual Meeting Service. Members of the public are invited to attend the meeting via the Zoom virtual meeting service. Please contact the Board Secretary at Schemm@embarqmail.com or call 973-670-6765 for instructions on how to access the meeting or visit the Township Website:  stillwatertownshipnj.com.  Members of the public will be given the opportunity to provide comments during the meeting through Zoom.  When members of the public sign into the meeting, they will be muted by the host and will be umuted during the allotted public comment periods.  The meeting agenda and application/meeting materials will be posted on the Township Website: stillwatertownshipnj.com   Official action may be taken at all meetings.
The decision to hold the meeting via electronic means has been made in compliance with P.L. 2020, c.11 given the current circumstances surrounding the COVID-19 health situation, the limitations imposed under the Governor's Executive Orders 104 and 107, the physical limitations of the chambers, and the importance of social distancing.
A copy of this Resolution will be prominently posted by the Township Clerk throughout 2021 in the Municipal building and a copy shall be sent to the NJ Herald and the Sunday NJ Herald, Newton, NJ, which are the two newspapers designated to receive notices of the meetings of the Zoning Board of Adjustment.
Once COVID-19 restrictions are lifted, meetings will commence back at the Stillwater Township Municipal Building, 964 Stillwater Road, Stillwater Township, Sussex County, New Jersey.
Alfia Schemm, Board Secretary
Related Events